Saturday, 18 April 2015
TAG SHOW OFF
Just Wanted To Show Off This Kick Ass Timeline Set Made For Me
By Gen Love Using
My New PTU Scrap Kit Carry On My Wayward Son
Carry On My Wayward Son.....
I Am A huge Supernatural Fan & Decided To Dedicate
My 1st Goth Kit To 1 OF My Favourite Tv Shows,
Whether Your A Dean, Sam, Castiel, Crowley or Even A Bobbys Girl
Or Even Not Even A Fan Of The Show But Love Dark Gothic Themed Kits
This Is For You!
P.S. If Your A Fan Of The Show Theres Some
Awesome Elements Including Dean's Baby!!!
Comes With 201x Elements & 21x Papers
Tagger Size
Personal Use Only
PicsForDesign
My CT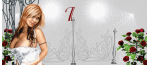 Gen Love


La Vampiresa Designs


Marisa's Twizted Tags


Jamie's Far Away Designs


Gayle


Carrie's Creative Corner



Labels