Friday, 25 September 2015
***Jose Cano***
Go check out the NEW Tubes and Kits at Jose Cano's Store!
You won't be sorry
There's plenty for everyone, so no pushing needed
The bonus is Sweet!
Tube Pack 104 with kits is just Awesome!
Spend $8 after sales and discounts in ONE receipt and receive this fabulous Girlz Rock tube and matching scrap kit. Just email customer service at canotubescs@gmail.com with your receipt between these dates to claim your bonus!
No GV allowed as form of payment.
MAKE SURE YOU SEND THE NAME OF THE BONUS THAT YOU WANT. IF YOU DON'T DO THIS YOU WILL GET THE CURRENT BONUS AND CANNOT TRADE IT IN! No GV allowed as form of payment.
My CT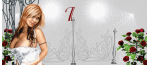 Gen Love


La Vampiresa Designs


Marisa's Twizted Tags


Jamie's Far Away Designs


Gayle


Carrie's Creative Corner



Labels