Friday, 29 July 2016
Digi Divas Exclusive
4th July Firework Party Collab
A fun and colorful collab full of all kinds of great goodies for you.
This Collab has 22 products in total.
There is a Mix of Kits & CU Items.
Please do not share.
You can also Buy this Collab for $15.

You MUST add this to your cart if you spend the
required amount to get it as a free gift.
Customer Service will NOT send it out anymore even if the required amount is spent.
ADD IT TO YOUR CART BEFORE CHECKING OUT!


You Purchase This Awesome Collab Exclusively At
Digi Divas
*THIS COLLAB IS PTU & FREE WITH A PURCHASE OF $15 OR MORE*
My CT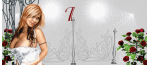 Gen Love


La Vampiresa Designs


Marisa's Twizted Tags


Jamie's Far Away Designs


Gayle


Carrie's Creative Corner



Labels