Saturday, 18 February 2017
Hi All
Here Is A New Release
Wicked Ines Scrap Kit
"I'm A Witch. It's What We Do. When It's Nobody Else's Business, It's My Business."
Wicked Ines Is a Digi Divas Exclusive Kit Match For Alehandra Vanhek's Ines Witch Tube
Only $1.85!!!!!!!!
Which You Can Purchase Exclusively At:-
Digi Divas
An Awesome Dark Gothic Kit With A Touch Of Witchiness.
Perfect For All Your Dark & Gothic Projects
All In Variety Of Blues, Greens, Blacks, Purples, Oranges & Whites
100x Elements & 10x Papers
Tagger Size

TUBE NOT INCLUDED
Only $1!!!!!!!!
You Can Purchase Exclusively At:-
Digi Divas
My CT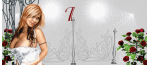 Gen Love


La Vampiresa Designs


Marisa's Twizted Tags


Jamie's Far Away Designs


Gayle


Carrie's Creative Corner



Labels