Sunday, 17 January 2016
Hi All
Here Is A New Release
XiXi Scrap Kit
"No Siren Did Ever So Charm The Ear Of The Listener
As The Listening Ear Has Charmed The Soul Of The Siren"
XiXi Is a Digi Divas Exclusive Kit Match
For Kiwibg's XiXi Tube
Only $1.85!!!!!!!!
Which You Can Purchase Exclusively At:-
Digi Divas
An Awesome Kit Full Of Beautiful Sea & Ocean Elements
This Kit Will Make You Feel Like Your Under The Sea
Perfect For All Your Ocean/Mermaid Projects
170x Elements & 20x Papers
Tagger Size
TUBE NOT INCLUDED
Only $1!!!!!!!!
You Can Purchase Exclusively At:-
Digi Divas
My CT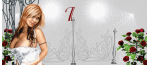 Gen Love


La Vampiresa Designs


Marisa's Twizted Tags


Jamie's Far Away Designs


Gayle


Carrie's Creative Corner



Labels