ChocUkDesigns On Facebook

Follow Me On Twitter

Come Find Me on FaceBook
Where To Find Me
TOU
SCRAP KITS FTU & PTU
All ChocUKDesigns items are for personal use only. No commercial use is allowed under any circumstances.
Please do not claim these Scrap Kits, Mini Kits, Cluster Frames or Quick Pages as your own.
Please do not change the filename.
Please Feel free to modify the size to suite your designs.
Sorry Free Cluster Frames or Quickpages ARE NOT ALLOWED Unless Stated In TOUS
You are NOT ALLOWED to use any items in my kits, or the whole kit in general, in any way with which profit may be gained..
*** Example: Making tags or timeline sets for people for monetary gain ***
This means you can use my kits to make tags or timeline/forum sets for free or for your own personal use, but can NOT use my kits or items from my kits
to make things for other people with which you charge any kind of fee in any way, whether it be by monetary gain or by offering up a trade or a service.
** Thank you for your continued support **
CLUSTER FRAMES
YOU ARE NOT TO RIP
MY CLUSTERS FRAMES
SNAGS
YOU ARE NOT TO RIP OR ADD NAMES
DO NOT CLAIM ANY OF MY WORK
AND PLEASE ALWAYZ DIRECT PEOPLE TO MY BLOG
ALL FREE DOWNLOADS AND SNAGS ARE ALL REGISTERED COPYRIGHTS
Copyright © ChocUkDesigns 2016 All rights Reserved
Mary/Donna Klauer Cornett

Blog Links

About Me
Wednesday, 17 June 2015
Hi All
Here Are Some Free Snags For You
These Are From A Tutorial I Wrote
For Dance In The Rain's 4th July Scrap Kit
Hope You Enjoy Them
Please Direct People To My Blog
DO NOT REMOVE COPYRIGHTS OR
CLAIM AS YOUR OWN
Enjoy & Thank You For Visitin
Love Alwayz Chocy
xXxXxX
Banner
You Can Purchase This Awesome Kit At:-
PicsForDesign
HERE
&
Smiley Creations Shop
HERE
Dont Forget To Check-Out Her Awesome Blog
Tutorial Written & Snags Created By ChocUkDesigns
Retained by "Copyright © ChocUkDesigns 2015 All rights Reserved"
VV2R-6QSR-ZOJD-EMAQ
Avatars
My CT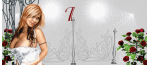 Gen Love


La Vampiresa Designs


Marisa's Twizted Tags


Jamie's Far Away Designs


Gayle


Carrie's Creative Corner



Labels