Thursday, 25 June 2015
TAG SHOW OFF
Just Wanted To Show Off These Beautiful Tags Made For Me
By Heather's Sweet Designz Using
My PTU Scrap Kit Here For You With Bonus Cluster Frames
Check-Out Her Awesome Blog As Well!!!!!!
http://sweetdesignztags.blogspot.com/
Here For You Mini Scrap Kit
Free Bonus Cluster Frames Pack
Here For You Scrap Kit Is A Cute Little Mini Kit Made For Robyne Of Whisper In The Wind
Full Of Loving Elements & Papers With Choco Bits Included (Sadly Not Real Chocolate lol)
Also Included As A Free Bonus IS A Pack Of 2x Cluster Frames I Made Using My Kit
Enjoy
Tagger Sized
Only $1!!!!!!!!!!!!!!!!!!!!!
You Can Purchase At All My Stores:-
PicsForDesign
Smiley Creations Shop
&
Lollipops n Gumdrops
My CT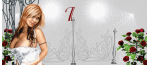 Gen Love


La Vampiresa Designs


Marisa's Twizted Tags


Jamie's Far Away Designs


Gayle


Carrie's Creative Corner



Labels