Tuesday, 9 June 2015
TAG SHOW OFF
Just Wanted To Show Off These Kick Ass Tags Made For Me
By CT La Vampiresa Designs Using My PTU Scrap Kit
Rockin Rockabilly


Dont Forget To Check-Out Her Awesome Blog
There is 11 HUGE zips with over 660MB of goodies for you. From tubes from some truly amazing talents, to kits, to cu to styles (asl files for ps) templates. Everything you would need to rock out some awesome tags.
Which You Can Purchase For Only $15!!!!
You Can Purchase This Awesome Collab
At The Following Stores:-
Mystical Scraps*
*Please email customer service with a copy of your receipt to get your special license for these particular tubes*
&
Smiley Creations Shop*
*You get an EXCLUSIVE deal if you buy the collab here ... There is a 12th zip with info in it how to get a free GC from your choice of 4 amazing tube artist. Not everything is shown in these previews we just could not pack it all in. Trust me when I say its worth it. Its for a wonderful cause and you get a lot of goodies for your donation.*
Thanks so much for caring.
My CT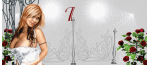 Gen Love


La Vampiresa Designs


Marisa's Twizted Tags


Jamie's Far Away Designs


Gayle


Carrie's Creative Corner



Labels