Wednesday, 2 December 2015
Digi Divas Exclusive
Winter Frost Collab

Here Is My Portion Of The Collab
Which Was An Honour To Take Part
Winter Frost Scrap Kit
2x Swan Scraps CU/PU Chibi Packs
Winter Frost Dolls
&
Winter Frost Kitties
Digi Divas Exclusive
Winter Frost Collab
A fun and colorful collab full of all kinds of great goodies for you.
To get this collab as the $5 purchase freebie
please contact Customer Services using the Contact form and the links will be sent to you.
If you are just buying the collab on it's own, the links are already available to you when you have gone through checkout.

This Collab has 17 products in total. There is a Mix of Kits & CU Items.

Plesae do not share.
You Purchase This Gorgeous & Wintery Collab Exclusively At
Digi Divas
*THIS COLLAB IS FREE WITH ANY $5 PURCHASE - YOU MAY ALSO JUST BUY THE COLLAB IF YOU WANT IT*

****YOU CAN NOT BUY THE FESTIVE CHEER COLLAB & THEN GET THIS ONE FREE****
My CT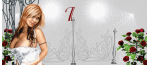 Gen Love


La Vampiresa Designs


Marisa's Twizted Tags


Jamie's Far Away Designs


Gayle


Carrie's Creative Corner



Labels