Tuesday, 8 December 2015
Hi All
Here Is A New Release
A Cute & Festive Scrap Kit

A Festive Kit Full Of Festive Goodies

Exclusive To Digi Divas

This Cute Festive Kit Comes With:-
140x Elements
20x Papers
2x Angelica Seller's Tube
2x Lady Mishka Chibis
1x Oky Draft Chibi
Tagger Size

Only $1.75!!!!!!!!

You Can Purchase Exclusively At:-
Digi Divas
http://digidivas.co.uk/shop/index.php?main_page=product_info&cPath=67_206_207&products_id=7946
Kit Is Also Part Of The Festive Bundle
Festive Bundle Comes With 4x Kits
To Cover All Your Neeads Over The Coming Holiday Season

Exclusive To Digi Divas

Festive Bundle Includes:-
Open Fire Scrap Scrap Kit
Rockin Xmas Scrap Kit
Santa Baby Scrap Kit
&
Celebrate Good Times Scrap Kit
Merry Christmas, Seasons Greetings, Happy Holdays

& A Happy New Year To All

All Kits Are Tagger Size

Only $4.50!!!!!!!!

You Can Purchase Exclusively At:-
Digi Divas
My CT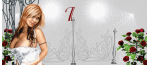 Gen Love


La Vampiresa Designs


Marisa's Twizted Tags


Jamie's Far Away Designs


Gayle


Carrie's Creative Corner



Labels