Sunday, 20 December 2015
TAG SHOW OFF
Just Wanted To Show Off This Awesome Timeline Set Made For Me
By Gen Love Using
My DD Exclusive PTU Scrap Kit Santa Baby
A Christmas Kit With A Touch Of Elegance

Full Of Beautiful Christmas & Elegant Elements
Perfect For Adding A Touch Of Elegance To Your
Christmas Scrapbooking Projects

Exclusive To Digi Divas

This Cute Awareness Kit Comes With:-
160x Elements
17x Papers
&
Also 1x Angelica Sellers Tube
1x Lady Mishka Chibi
& 2x Oky Draft Chibis

Tagger Size

Only $2!!!!!!!!

You Can Purchase Exclusively At:-
Digi Divas
http://digidivas.co.uk/shop/index.php?main_page=product_info&cPath=67_206_207&products_id=7948
Kit Is Also Part Of
Festive Bundle Comes With 4x Kits
To Cover All Your Neeads Over The Coming Holiday Season

Exclusive To Digi Divas

Festive Bundle Includes:-
Open Fire Scrap Scrap Kit
Rockin Xmas Scrap Kit
Santa Baby Scrap Kit
&
Celebrate Good Times Scrap Kit
Merry Christmas, Seasons Greetings, Happy Holdays

& A Happy New Year To All

All Kits Are Tagger Size

Only $4.50!!!!!!!!

You Can Purchase Exclusively At:-
Digi Divas
My CT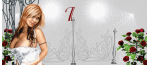 Gen Love


La Vampiresa Designs


Marisa's Twizted Tags


Jamie's Far Away Designs


Gayle


Carrie's Creative Corner



Labels