Friday, 5 February 2016
TAG SHOW OFF
Just Wanted To Show Off These Sexy Tags Made For Me
Check-Out Her Awesome Blog
As She's Made Some Awesome free Snags As Well!!!!!!
http://ctworkandmorebyjolenecarmen.blogspot.co.uk/2016/01/carry-on-my-wayward-son.html
Carry On My Wayward Son.....
I Am A huge Supernatural Fan & Decided To Dedicate
My 1st Goth Kit To 1 OF My Favourite Tv Shows,
Whether Your A Dean, Sam, Castiel, Crowley or Even A Bobbys Girl
Or Even Not Even A Fan Of The Show But Love Dark Gothic Themed Kits
This Is For You!
P.S. If Your A Fan Of The Show Theres Some
Awesome Elements Including Dean's Baby!!!
Comes With 201x Elements & 21x Papers
Tagger Size
Personal Use Only
PicsForDesign
My CT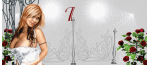 Gen Love


La Vampiresa Designs


Marisa's Twizted Tags


Jamie's Far Away Designs


Gayle


Carrie's Creative Corner



Labels