Friday, 5 February 2016
TAG SHOW OFF
Just Wanted To Show Off This Sexy Timeline Set Made For Me
By Angie Tagged Me Using
My PTU SCS Exclusive Scrap Kit 50 Shades Of Valentine
Dont Forget To Check-Out Her Awesome Blog
As She's Made Some Free Snags As Well!!!!
A Sexy Little Valentine Scrap Kit

A Sexy Valentine Kit Full Of Love & Romance
With A Hint Of Naughtiness Themed Elements

Warning Contains Adult Content Themed Elements

Exclusive To Digi Divas

This CSexy Valentine Kit Comes With:-
130x Elements
16x Papers
1x Lady Mishka Tube

Tagger Size

Only $1.25!!!!!!!!

You Can Purchase Exclusively At:-
Digi Divas
http://digidivas.co.uk/shop/index.php?main_page=product_info&cPath=67_206_207&products_id=7951
Kit Is Part Of
Sweet Temptations Bundle Comes With 4x Kits

To Cover All Your Needs Over The Coming Romantic Season

Exclusive To Digi Divas

Sweet Temptations Bundle Includes:-
50 Shades Of Valentine Scrap Kit
Delicious Darkness Scrap Kit
Heart Shaped Box Scrap Kit
&
Red Velvet Scrap Kit

Wishing Everyone A Very Happy Valentine's Day

All Kits Are Tagger Size

Only $4!!!!!!!!

You Can Purchase Exclusively At:-
Digi Divas
My CT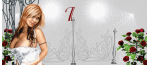 Gen Love


La Vampiresa Designs


Marisa's Twizted Tags


Jamie's Far Away Designs


Gayle


Carrie's Creative Corner



Labels