Tuesday, 12 April 2016
Hi All
Check-Out My New Release
Thankful Frames Pack
Digi Divas Exclusive!!!!


3x Cluster Frames Made By My CT Member Roxi
Using My Thankful Scrap Kit
Exclusive To Digi Divas
PU Only
Scrap Kit Not Included
Only $1!!!!!!!!
Which You Can Purchase Exclusively At:-
Digi Divas
http://digidivas.co.uk/shop/index.php?main_page=product_info&cPath=67_206_209&products_id=8268
Again Thank You Roxi For This Gorgeous Cluster Frame Pack

Don't Forget These Are Matching Cluster Frames Pack For
Thankful Scrap Kit
Wishing You All A Very Happy Thanksgiving
Heres A Cute Kit With Thanksgiving & Autumn/Fall Elements
Perfect For All Those Cozy Days In
Comes With.......
181x Elements
21x Papers
5x Angelica Sellers Tubes
& 3x Lady Mishka Chibis
Tagger Size
Only $1.75!!!!!!!!

You Can Purchase At All My Stores:-
Digi Divas
My CT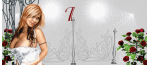 Gen Love


La Vampiresa Designs


Marisa's Twizted Tags


Jamie's Far Away Designs


Gayle


Carrie's Creative Corner



Labels