Friday, 15 April 2016
TAG SHOW OFF
Just Wanted To Show Off This Gorgeous Timeline Set
Made For Me
Check-Out Her Facebook Page As Well!!!!!!
https://www.facebook.com/profile.php?id=100011209600414&fref=ts&hc_location=ufi
A Different Kind Of Love Scrap Kit
Digi Divas Exclusive
A Different Kind Of Love Collab
A fun and colorful collab full of all kinds of great goodies for you.
This Collab has 23xproducts in total. There is a Mix of Kits & CU Items.
Please do not share.

This collab is HUGE. 5 download Links.

Only $10!!!!!!!!!!!!!!
You Purchase This Gorgeous Valentine Collab Exclusively At
Digi Divas
*THIS COLLAB IS PTU & NOT A FREE WITH PURCHASE*
My CT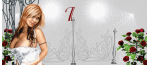 Gen Love


La Vampiresa Designs


Marisa's Twizted Tags


Jamie's Far Away Designs


Gayle


Carrie's Creative Corner



Labels