Sunday, 10 April 2016
Hi All
Here Is My New Releases
Color Me In Steam
Lady Mishka Becky & Elements Packs
©Lady Mishka Steampunk Chibis And Elements Pack
In Variety Of Colors
Cute Little Steampunk Chibis And Steampunk Element Pack
Which You Can Use As A Tube Or CU Element Or PU Elements For Your Kits
Comes With
2x Chibis
20x Elements
Tagger Size
800x800

Only $5 Per Pack!!!!!
You Can Purchase At My Stores:-
Check-Out My Sales!!!!!!!!!
My CT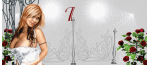 Gen Love


La Vampiresa Designs


Marisa's Twizted Tags


Jamie's Far Away Designs


Gayle


Carrie's Creative Corner



Labels