Sunday, 13 March 2016
HERE IS MY PORTION OF THE COLLAB
WHICH WAS AN HONOUR TO TAKE PART
1X PTU SCRAP KIT
1X Lady Mishka CU/PU Chibi Pack
Hi Everyone,
A MEGA COLLAB OF SCRAP KITS, SCRIPTS, CU ITEMS,TEMPLATES, WORDART, MASKS, POSERS, TUBES, CLUSTER FRAMES AND MORE!

ALL OF WHICH HAVE BEEN DONATED TO HELP RAISE FUNDS FOR MIRELLA, A FELLOW DESIGNER AND TAGGER BATTLING CANCER. THANK YOU TO ALL THAT CONTRIBUTED YOUR GENEROUSITY IS VERY MUCH APPRECIATED. A LIST OF DONATORS IS ATTACHED IN DOWNLOADS AS TXT FILE AND POSTED ON MAIN PAGE.

ALSO, MANY THANKS TO ALL WHO PURCHASE FOR YOUR SUPPORT!
At The Following Stores:-
Dee'sSign Depot
My CT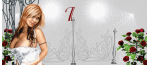 Gen Love


La Vampiresa Designs


Marisa's Twizted Tags


Jamie's Far Away Designs


Gayle


Carrie's Creative Corner



Labels