Saturday, 12 March 2016
TAG SHOW OFF
Just Wanted To Show Off This Awesome Tag Made For Me
Check-Out Her Awesome Blog
As She's Made Some Awesome free Snags As Well!!!!!!
http://ctworkandmorebyjolenecarmen.blogspot.co.uk/2016/02/latex-mermaid.html

"Every Man Needs His Siren
To check his courage and strength
When He Hears Her Song
In His Travels Through The Unknown."
Latex Mermaid Is a Digi Divas Exclusive Kit Match
For Kiwibg's Latex Mermaid Tube
Only $1.85!!!!!!!!
Which You Can Purchase Exclusively At:-
Digi Divas
An Awesome Kit With An Ocean/Sea Theme With A Hint Of Sexy
Perfect For Any Ocean Or Sexy Themed Projects
170x Elements & 20x Papers
Tagger Size
TUBE NOT INCLUDED
Only $1!!!!!!!!
You Can Purchase Exclusively At:-
My CT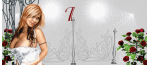 Gen Love


La Vampiresa Designs


Marisa's Twizted Tags


Jamie's Far Away Designs


Gayle


Carrie's Creative Corner



Labels