Sunday, 13 March 2016
TAG SHOW OFF
Just Wanted To Show Off This Awesome Tag Made For Me
Check-Out Her Awesome Blog
As She's Made Some Awesome free Snags As Well!!!!!!
http://ctworkandmorebyjolenecarmen.blogspot.co.uk/2016/03/have-eggsellent-easter.html
She Also Made This Banner For Her Blog
3x Cluster Frames Made By My CT Member Jolene Carmen
Using My Scrap Kit Have An Eggsellent Easter
Perfect For All Your Easter & Spring Projects
SCRAP KIT NOT INCLUDED
Personal Use Only
Only 75 Cents!!!!!!!!
Which You Can Purchase At All My Stores:-
Again Thank You Jolene For This Gorgeous Cluster Frame Pack

Don't Forget These Are Matching Cluster Frames Pack For
My Have An Eggsellent Easter Scrap Kit
Wishing You All A Very Happy Easter
Why Not Wish Your Loved 1s An Eggsellent Easter
With This Cute Easter Scrap Kit
A Pastel Colored Kit Full Of Easter Goodies
Comes With 127x Elements & 25x Papers

Only $1!!!!!!!!

You Can Purchase At All My Stores:-
PicsForDesign
Don't Forget To Check-Out My Sales!!!!
My CT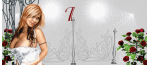 Gen Love


La Vampiresa Designs


Marisa's Twizted Tags


Jamie's Far Away Designs


Gayle


Carrie's Creative Corner



Labels