Sunday, 13 March 2016
TAG SHOW OFF
Just Wanted To Show Off Thes Awesome Tag Made For Me
Check-Out Her Awesome Blog As Well!!!!!!
http://anorie.blogspot.com/
"Can Anybody Find Me...........
Somebody To Love"
I Am A Huge Queen Fan So Why Not Name My Loving Valentine Kit
After One Of My Favorite Songs
Somebody To Love Is A Cute Valentines Day Kit Full Of Valentine,
Love & Chocolate!
Happy Valentine's Day
Kit Includes.............
200x Elements
20x Papers
2x Angelica Seller's Tubes
4x Lady Mishka Chibis
Tagger Size
Only $2!!!!!!!!

You Can Purchase At All My Stores:-
Digi Divas
Don't Forget To Check-Out My Sales!!!!
My CT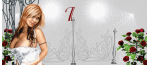 Gen Love


La Vampiresa Designs


Marisa's Twizted Tags


Jamie's Far Away Designs


Gayle


Carrie's Creative Corner



Labels