Saturday, 12 March 2016
TAG SHOW OFF
Just Wanted To Show Off This Awesome Tag Made For Me
Check-Out Her Awesome Blog
As She's Made Some Awesome free Snags As Well!!!!!!
http://ctworkandmorebyjolenecarmen.blogspot.co.uk/2016/02/lass-kicker.html

Lass Kicker Cluster Frames Pack + Bonus Alpha
3x Cluster Frames & Alpha
Made By My CT Member Jolene Carmen
Using My Scrap Kit Lass Kicker
Perfect For All Your Irish & St Patrick's Day Projects

SCRAP KIT NOT INCLUDED

Personal Use Only
Only $1!!!!!!!!
Which You Can Purchase At All My Stores:-
Digi Divas
http://digidivas.co.uk/shop/index.php?main_page=product_info&cPath=67_206_209&products_id=6253
&
Again Thank You Jolene For This Gorgeous Cluster Frame Pack

Don't Forget These Are Matching Cluster Frames Pack For
My Lass Kicker Scrap Kit
Lass Kicker Is The 1st Kit In The Four Horsewomen Series!!!!!!!!!!!!
An Awesome Steampunk Kit With An Irish Twist!!!!!!!
Full Of Steampunk & Irish Elements
To Help You Celebrate St Patrick's Day Or Being Irish
This Kit Is Also Inspired By WWE's Becky Lynch
Kit Comes With...........
200x Elements
&
20x Papers
Tagger Size
PU Only
DO NOT SHARE
Only $2!!!!!!!!

You Can Purchase At All My Stores:-
Digi Divas
PicsForDesign
Don't Forget To Check-Out My Sales!!!!
My CT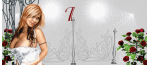 Gen Love


La Vampiresa Designs


Marisa's Twizted Tags


Jamie's Far Away Designs


Gayle


Carrie's Creative Corner



Labels