Sunday, 13 March 2016
TAG SHOW OFF
Just Wanted To Show Off Thes Awesome Tag Made For Me
Check-Out Her Awesome Blog As Well!!!!!!
http://roxis-creations.blogspot.de/
She Has Also Made This Gorgeous Cluster Frames Pack
Brogue Cluster Frames Pack
3x Gorgeous Cluster Frames
Made By Digi Divas CT Member Roxi
Exclusive To Digi Divas Only
Scrap Kit Not Included
Only $1!!!!!!!!
Which You Can Purchase Exclusively At:-
Digi Divas
Brogueeeeeeeeeeeeeeeeeeeeeeeeeeeee

Wishing Everyone A Happy St Patrick's Day
So Lets All Wear Green & Drink A Few Pints!!!!!
A Fully Loaded Kit With All You Need For That St Paddy's Day Party
Or Celebrate Your Irish Heritage
Kit Comes With.......
200x Elements
20x Papers
2x Angelica Seller's Tubes
1x Lady Mishka Tube
3x Lady Mishka Chibis
Tagger Size
PU ONLY
DO NOT SHARE
Only $2!!!!!!!!

You Can Purchase At All My Stores:-
Don't Forget To Check-Out My Sales!!!!
My CT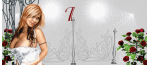 Gen Love


La Vampiresa Designs


Marisa's Twizted Tags


Jamie's Far Away Designs


Gayle


Carrie's Creative Corner



Labels